Welcome to the Internet's Lizz Winstead headquarters...

Now serving over 10,000 Lizz fans since February 1998.


LIZZLAND... always at work getting the lowdown on Lizz...
so you don't have to!
---
To view Lizz news from November 1998 to recently, including a recent interview with Lizz on her upcoming television plans,
click here.
---
NOTE:
You may notice that some pages have a new look in this site right now. That's because on or around June 1st, this whole site will sport a new look. More details later... Have a happy Memorial Day weekend, everybody!
---
UPDATE! 4.9.99
Minor update today: Couple of items on "Snap Judgment" First, Court TV now has a place on its website dedicated to the show, access it here. Hear clips from the show, e-mail Lionel himself, and other stuff.
Also, Michele Greppi of The New York reviews Snap Judgment, click here to read it.
Also, I've done away with the "Blockrockinbeats" segment.
Finally, in late-night news, the same ol' story: Conan grows stronger, Craig grows weaker, the end.

RECENT NEWS 4.1.99
Here is a brilliant interview with Lizz from Aaron Barnhart of TVBarn.com titled "Lizz Means Biz":

Lizz Winstead, whose take-no-prisoners approach to standup comedy won her numerous admirers and a chance to put her ideas into a nightly television product with "The Daily Show" on Comedy Central, has struck again. "Snap Judgment," a new nightly half hour on Court TV, features a New York radio personality named Lionel in a decidedly twisted take on the world of jurisprudence. Winstead was brought in to build it; in another week she'll be outta there, off to develop her comedy pilot for Fox with fellow "Daily Show" dropout Brian Unger.

To say that "Snap Judgment," which has a 39-week order, is a departure from the usual Court TV fare is putting it mildly. Even Court TV must be a little nervous about it; as of Thursday morning there was still no information about the show on the Court TV web site. (By the way, even though it is debuting on April Fools' Day, "Snap Judgment" -- and everything on this page below this paragraph -- are honest-to-gosh real.)

I must admit I skipped the press materials and just popped the preview tape into my VCR to listen to while I worked on other stuff. Within moments I was being subjected to the snarls of Lionel, going on and on about Rudy Giuliani, "the greatest mayor in the history of New York," and his decision to impound the cars of people who hadn't been convicted of drunk driving. My reaction was visceral: I wanted to smack this obnoxious jerk. That is, until I caught on. The pro-Rudy rant turned out to be satirical. And unlike a lot of heavy-attitude TV I watch these days, this one had a point buried underneath.

Lionel, whose real name is Mike Lebron, was once a trial lawyer in Tampa. On TV, he comes across as someone with the lone-gunman fury of Dennis Miller, but more focused -- and that's clearly the influence of Lizz Winstead. "Snap Judgment" will take advantage of the same open-courtroom laws Court TV uses in its daytime coverage. But what they choose to do with the videotape here will be decidedly different. Later in the first episode, Lionel carries on in very entertaining fashion abou; a motorcycle club's effort to get bikers added to Maine's human-rights amendment. Then he straightens his tie and gets down to brass tacks in a lively interview with the legislator backing the bill.

"Wait'll you see the interview we did with Bob Dornan," said Winstead, who spoke with TV Barn this week. "One of our topics was a guy in California who got lethal injection and it took him 15 minutes to die. It was a record. And of course we treated it like, you know, breaking the four-minute mile. So we beam in Dornan who proceeds to go on and on about torture and how criminals should be put in a cage inside a cage, like Hannibal Lecter, and then he starts going on about Eichmann, at which point we're saying, 'You're out of control.'"

There's also a segment for ridiculous court cases; tonight's involves two neighbors arguing over a loud stereo. And of course, the outtakes at the end, something "The Daily Show" has done from the beginning. Tonight's very unflattering footage of a jury pool (several of whom appear to be mouth-breathers) was taken by a "Snap Judgment" team roaming around New York City's lower courts.

Winstead said she was brought in because she knows Henry Schlieff, the new head of Court TV, and because it was the perfect concept for her. "I think they wanted somebody who will call people on their shit and in the law profession there's certainly a lot people who haven't been called on the carpet, from the Supreme Court to the people who file frivolous lawsuits," she said. "They know I like the little guy and that I think people feel totally fucked by the legal system."

But don't be led to believe Winstead is just going to keep recycling her one good Comedy Central idea. Though she prefers not to give details on her and Unger's upcoming Fox project, suffice it to say you may never look at "Dateline" the same way again.

"Our network show is going to be way different from 'The Daily Show' or this show. It's going to be more genre-oriented and more of us doing enterprising, creative stories and satirizing the way you put on a magazine show and the belief system that goes into signing off on all the shit that goes on the air instead of just shooting bizarre people and hammering celebrities." (A poke at the current "Daily Show" approach there, perhaps?)

"This show will be much more thought-provoking, more professional and larger," said Winstead. "And it'll have a real earnestness about itself."

What about A. Whitney Brown? He had told LATE SHOW NEWS last December that he wanted to work with Unger again.

"You'll see Whitney," Winstead promised. Can't wait.

3.31.99
Okay, as I'm sure you all know, tomorrow is the big day, when "Snap Judgment" premieres on Court TV at 7:30 p.m., and will air Monday-Thursday at the same time thereafter. I've checked Court TV's website; they have yet to have a special section for the show, but it shall come soon.

Meanwhile, Kilborn's new show started last night, and of course, I've neglected to see it, but from what I've heard, well... can you say, "Magic Johnson"?

Anyway, here's an excerpt from an interview with that pusbucket from C.J. of The Minneapolis Star-Tribune:

While Kilborn says Minnesota accents "drive me up the wall," he's very proud to be from the same state as Peter Graves, Louie Anderson, Jessica Lange, Bob Dylan, Kevin McHale. But he neglected to mention my buddy Lizz Winstead, co-creator of the "Daily Show." Asked whether they exchange holiday cards, Kilborn cheerfully said, "We had fun when we worked together." Ahhhh, that's not exactly true. "Don't believe everything you read. You're better than that," chided Kilborn. "Without the 'Daily Show' I could not have gotten what I consider a dream job." After the camera stopped rolling, Kilborn said: "What are you bringing up Lizz for; you trying to create controversy?" Nope, Craig, you did that in the January 1998 Esquire by making an offensive sexual joke about Winstead and other women on "DS." I think he's grown since then, but only future magazine articles can say for sure.

Wait, forget Magic... can you say "Chevy Chase"?

Better yet, feast your eyes on this segment I conceived, called The Evolution of Failed Late Night Talk Show Hosts.

3.26.99. Okay, a few this-and-thats:

First off, it's not too long before the premiere of "Snap Judgment" on Court TV, of which Lizz will be producing (see below).

Due in part to "Snap Judgment" and other projects she has, I am going to kill the "Keep Lizz On The Air" segment real soon. It just wouldn't make sense if I kept it there. The quotes segment might go, too, who knows? hell, I might do a whole makeover on this site, we'll see...

Today, I did some searching on the search engines for some Lizz stuff. Trust me, it's not easy: nearly half of the hits are all lame quote compilations, all of which list Lizz's "I think, therefore, I'm single" quip. But occasionally and quite often, most of these searches are quite productive... especially this one:

First, I was led to a picture of Lizz with some woman named Sara at the Liberace Museum in Las Vegas. I learned it was part of a series called "Going Places" for PBS. Now, to me, PBS is like a basic cable channel that's there but I pay no mind to, like The Learning Channel. So, I normally don't keep track with what's on PBS, so check your local listings and see if it's airing again. Oh yeah, the picture: click here to see it.

Next, I've finally got a picture of Lizz's prom with that swell fellow Chris Larson from back in 1997, courtesy of his cool page. I posted it right at the top of the prom page, check it out.

Also, I've learned that last June, Lizz hosted something called the Women of Power and Influence Awards. This from NOWNYC.org:

NOW-NYC member Mary Schroeder said of the event "It was a really fun evening. Lizz Winstead was hilarious. It was great to see these women get recognition for their achievements."

Winners included former Glamour magazine editor Ruth Whitney. Here is a group picture of Lizz and some of the winners. She's second from left.

Also from NOWNYC.org: Lizz signed something not too long ago called the "Stop The Inquisition" petition to stop the impeachment of President Clinton. Click here to read more about it.

Finally, I think you'll like this find the best: So I've been telling you about this project Lizz has done for VH-1 about some Gary Numan cover band (because, of course, she told me about it). I recently reported that the pilot wouldn't be airing on VH-1 for awhile, as it's being "retooled". But here's something to tie you over until then: I found a site that has exclusive pictures of that Gary Numan cover band from that particular night! They're called "The Numan Principle", and you can see the pictures on this page. Best of all, this would be a great chance for most of you to see her NEW hairdo!
---
LIZZLAND's exclusive interview with Lizz Winstead...
Check out 8 Questions!
---
---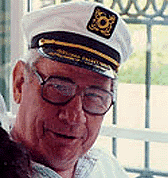 That's my little girl...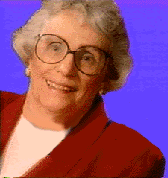 That's my Lizz...
Comedy Banner Network
Member of The Banner Exchange
SmartClicks: Target Advertising For Free

Member Of The Kamikaze Network
For information on joining The Kamikaze Network.
e-mail tkn1999@hotmail.com.

Lizzland is best experienced with

or
LIZZLAND: Designed with pride by Joseph Covais (a.k.a. King Of All Lizz Winstead Fans)